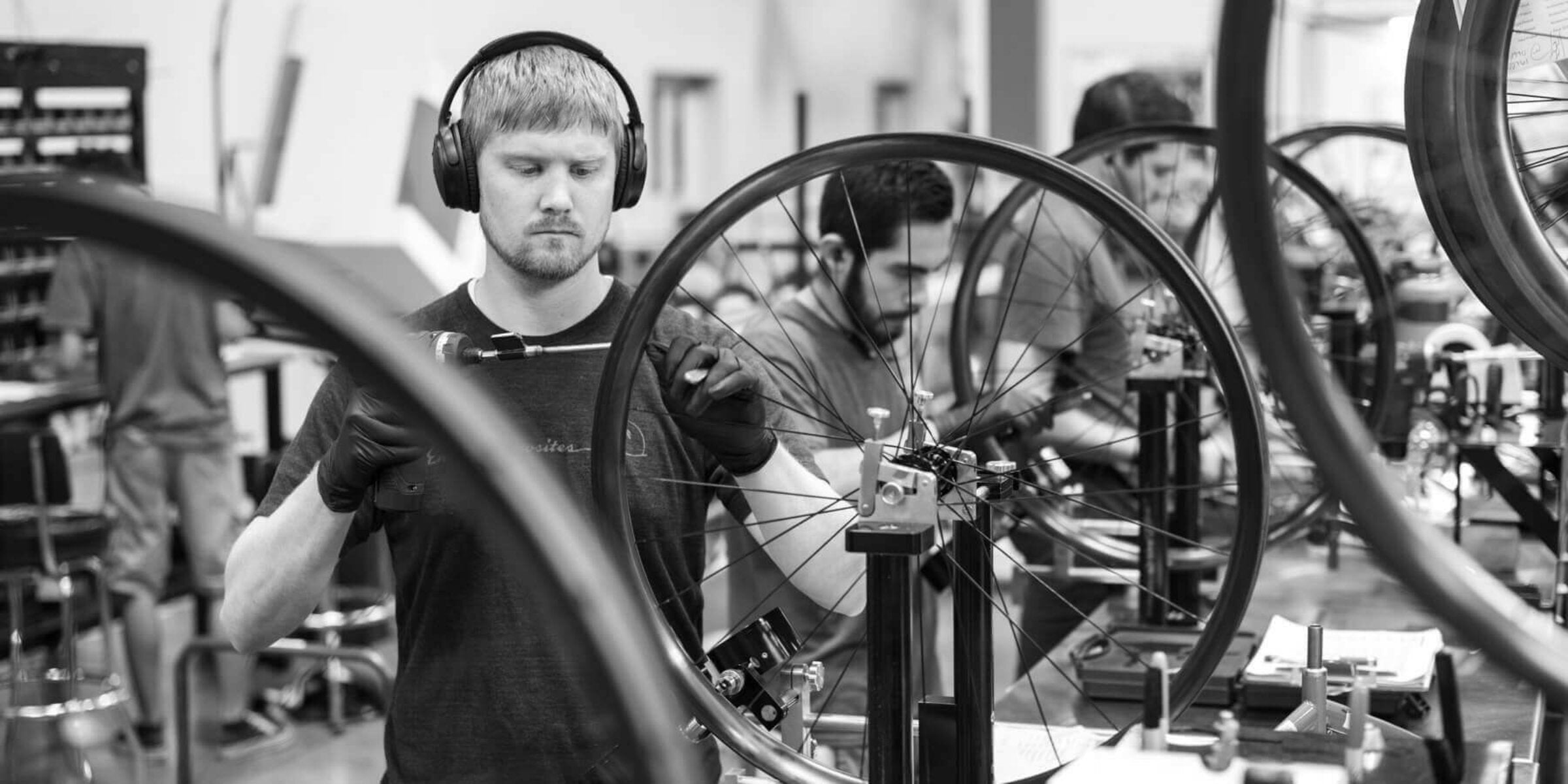 ENVE Products are designed so that you can ride and race with confidence. As a member of the ENVE family, we've got your back. If something goes wrong, we are committed to do everything in our power to keep you rolling in the ENVE family.
ENVE INCIDENTAL DAMAGE PROTECTION
ENVE carbon is engineered for performance at the highest levels of cycling and designed to lead the market in strength, durability, and ride quality. We do not design products to be indestructible. If you exceed the limits of your product while riding, racing, crashing, or driving your roof mounted bike into the garage – don't worry, we've got your back.
Complete Terms and Conditions of the ENVE Incidental Damage Protection Program can be viewed here.
NOTE: OUR INCIDENTAL DAMAGE PROTECTION PROGRAM IS SEPARATE FROM THE ENVE LIMITED FACTORY WARRANTY. 
ENVE FACTORY LIMITED WARRANTY
ENVE products are warranted to be in conformance with ENVE material and workmanship specifications. Items deemed eligible for coverage under the ENVE Factory Limited Warranty will be replaced or repaired at the discretion of ENVE for the defined period from date of purchase for firsthand original owners and from date of the original products manufacture for secondhand owners. Product registration is recommended to expedite ENVE Factory Limited Warranty service. 
Product Category
Warranty Period
Frame, rim, fork, handlebar, stem, seat post, hub, bottle cages
5 Years (From original date of purchase of the original product on receipt for firsthand owners, and from date of manufacture of the original product for secondhand owners)
Paint
2 Years (From date of purchase on receipt for firsthand owners and from date of manufacture for secondhand owners)
MODIFICATION OF STOCK PAINT VOIDS PAINT WARRANTY
Apparel
1 Year (From date of purchase on receipt for firsthand owners)
USA OR EU CLAIM SUBMISSION
When submitting a claim, you can either work directly with us or through your dealer. Either way, we'll try to make it as fast and easy as possible. Questions about the process? Check out our FAQ.
PRO TIP
Locate your serial number and register your products with a valid proof of purchase (receipt) prior to submitting your warranty claim.
THROUGH ENVE- PLEASE FILL OUT A CLAIM SUBMISSION FORM: SUBMIT WARRANTY CLAIM
1. Locate your product serial number and record it.
2. Take a photo of the affected product area.
3. If you have not registered a valid proof of purchase, please prepare to submit a copy during the form submission.
THROUGH YOUR DEALER
1. Take the affected product in to your dealer. Please don't forget your proof of purchase.
2. We will work with your dealer to get the product back as soon as possible.